Music-On-Hold Solutions
No one likes to be left on hold, but when they are, time passes a little faster with some soothing music and a reassuring message that your caller is important.
Are You Leaving Customers On Hold?
If you are leaving your customers on hold with dead air, then it's time to get the SONIC Digital Voice Announcer (DVA) from Foritas.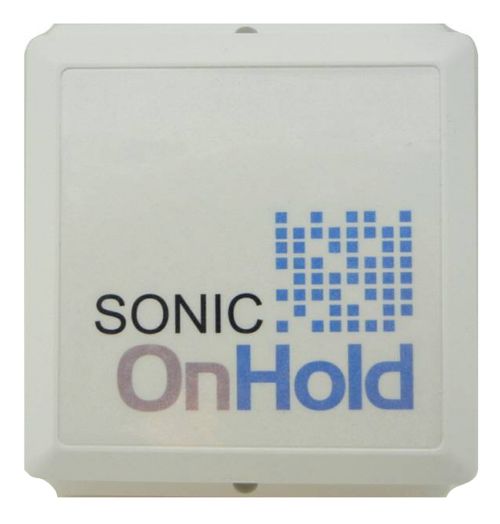 Foritas SONIC DVA
Our SONIC DVA comes complete with 20 minutes of license-free music and a plays a gentle, "we'll be right back" message to your callers.
Your Sonic DVA Includes
20 Min Licensed Music Included

Stores MP3 on Micro SD card (same card used in your smartphone)

Includes hookup cable, power supply, Micro SD card

Made in the USA!
Foritas Sonic DVA – $225
(plus tax and shipping)
Do-it-Yourself Installation
Foritas Onsite Installation – Add $150
Want to REALLY Impress your Customers?
Then why not customize the music to your company's style and playback your branded message to your callers.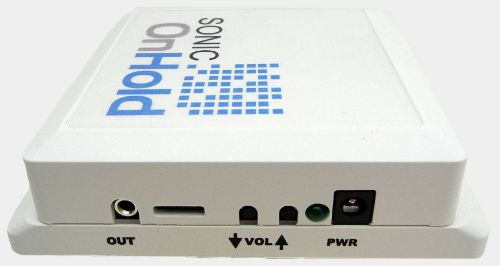 Foritas DEBUT Voice Overs
With Foritas DEBUT, you will select the style of music from our license-free library of cuts, select a male or female voice, and then let our production team get to work. We will use your website or promotional literature to create an effective audio messages and delivered electronically to you as a .WAV or MP3 file. Once you receive it, you can load it onto the Foritas SONIC or any compatible DVA device, IP-PBX or Cloud PBX.
Your Foritas DEBUT Voice Over Includes
Up to 2 minutes of playback

YOUR Company's message approved before production

Wide selection of music genres, something for everyone.
Foritas DEBUT Voice Overs- $275
Complete Package Price – $599
(plus tax)
SONIC DVA

Foritas DEBUT Voice Over

Foritas Installation