Digital Transformation Starts Here
Voice Collaboration Solutions
Hear the difference, see the results
Collaboration and Cooperation Simplified
Increase the productivity of your phone calls and conference calls by making sure everyone can hear each other clearly and concentrate on what is being discussed. With our enterprise-grade, HD voice solutions, every participant can hear and be heard. Your teams can focus on what matters—creating stronger, deeper connections with customers, partners and each other.
Drive Productivity with Advanced Audio
Empower your teams to work together better, free from interruptions. Our legendary enterprise-grade audio reduces interference from background noise, so you can always follow every conversation and never miss a detail. You get more because we're constantly enhancing our audio technologies.
Acoustic Clarity
Make sure your conference calls go smoothly
Our innovations such as duplex audio, echo cancellation, and noise reduction with advanced voice processing eliminate interference—even in noisy environments. So your people communicate effortlessly. And your meetings run perfectly.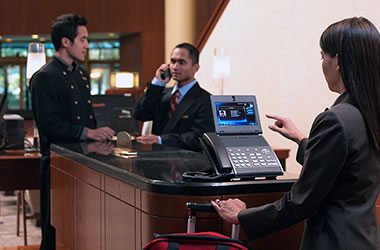 HD Voice
Don't let muffled sound or missed words slow your people down
Polycom HD Voice technology delivers more than twice the clarity of ordinary phone calls to enhance communication and understanding. You'll save time, reduce errors, and improve productivity.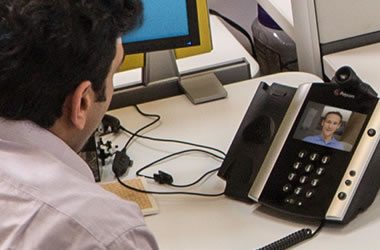 Acoustic Fence
Block noise and make "anywhere collaboration" a reality
From coffee shops to airports, your people are often on voice and video calls in noisy places. Polycom's patented Acoustic Fence technology creates a virtual sound barrier that blocks out any audio beyond your immediate location. Now your people can be productive where and when they need to be—without fear of interruption.