The First Browser-Based
Unified Communication Solution

The features are all excellent, but the best thing about [Wildix] is that it's easy to manage ourselves. We can get in and manage everything really easily within the system. […] Just being able to manage it and use it internally, rather than needing a system administrator for everything, is a big deal for us.
The big thing is it's just all one integrated system. We've got everything just on our desktop. When you're sitting at your desk, it's all integrated within the one system. […] That makes it a lot easier to manage day-to-day information.
We had long-term plans to look at work from home for certain situations, but then when the Corona virus hit, we ended up having to immediately implement that with a number of offices here in the courthouse. If we didn't have the [Wildix] phone system, that probably wouldn't have been able to happen.
What Wildix Can Do for You
Foritas and Wildix bring you Wildix Collaboration – a streamlined and simplified platform to enhance business communications. With a fully integrated suite of communication solutions, higher productivity among workforces is easily within reach! Wildix Collaboration combines UC&C (Unified Communications and Collaboration) with WebRTC (Web Real-Time Communication) to enable instsant and secure communication from anywhere, on any device. Whether you're in the office, on the road, or working from home, you can stay connected with Wildix.

»Purely browser-based Chat, Audio, Video, Desktop Sharing, and File Management
»Clientless WebRTC Video Conference
»iPhone and Android
 

Mobile Apps

 

with push notifications
Wildix Collaboration is a web-based tool that enables simple, instant and secure communication between employees and clients from anywhere, at any time. Accessible from any location, on any device, without the need to install any additional software. 
Enhance Productivity
Unlock the power of productivity, mobility and efficiency. A fully browser-based communications system that combines calling, instant messaging, video conferencing, screen sharing, file management (and more!) into a single web link for a streamlined experience.
Discover How Simple It Is
Wildix WebRTC Kite incorporates your company website into your communications strategy using WebRTC technology. With just one click, customers can communicate directly with your customer service or sales team via chat, audio and video call.
Website Integration
Offer customers a direct way to contact you, deliver a superior customer experience, and enhance your marketing efficiency. Use Kite in any form: Embedded into your Contact page with a Contact-me button, HTML signature with chat/call button, or Widget that remains open while the customer navigates the website
Wizyconf is the first professional, easy-to-use web conferencing tool. Its smart, user-friendly design lets you start a video conference in only 30 seconds. Host up to 25 participants with livestreaming capabilites to Facebook and YouTube.
Wizyconf Anywhere
All you need is a license, your laptop and an internet connection — no additional hardware.
External users will receive an email invitation and can join the conference by clicking the link inside. They can also access the conference in audio-only mode by calling a phone number.
Discover How Simple It Is
Up to

+ 52%

 more sales via web
Fewer and fewer customers call you on the phone to make a purchase – they'd rather find you on the internet. They click on your site, navigate around a bit, and…? And, well, nothing.
Nowadays, no one writes down your number to call you on the phone!
You have to transform your website into a sales center, even if you don't have any e-commerce.
Wildix is the only PBX system that allows web visitors to call you, start a text or video chat, share documents, and more – directly from your website.
Up to

25%

saved time in daily operations
(About 2 hours per employee)
Thanks to Unified Communications, your company is able to streamline employees' daily processes by managing waiting calls, avoiding clogged lines, easily sharing documents, starting video conferences in order to avoid travel, and more! These are just some of the solutions for the small, every-day office issues.
Wildix offers a tool that is always up to date, intuitive and easy to use, which allows you to increase productivity
 

and cut the costs of a traditional PBX.
Wildix is the first web-based solution that also has a mobile app. The Wildix App
 

works on

 

any smartphone device, in the office, at the airport, or abroad – wherever you are supported by an internet connection.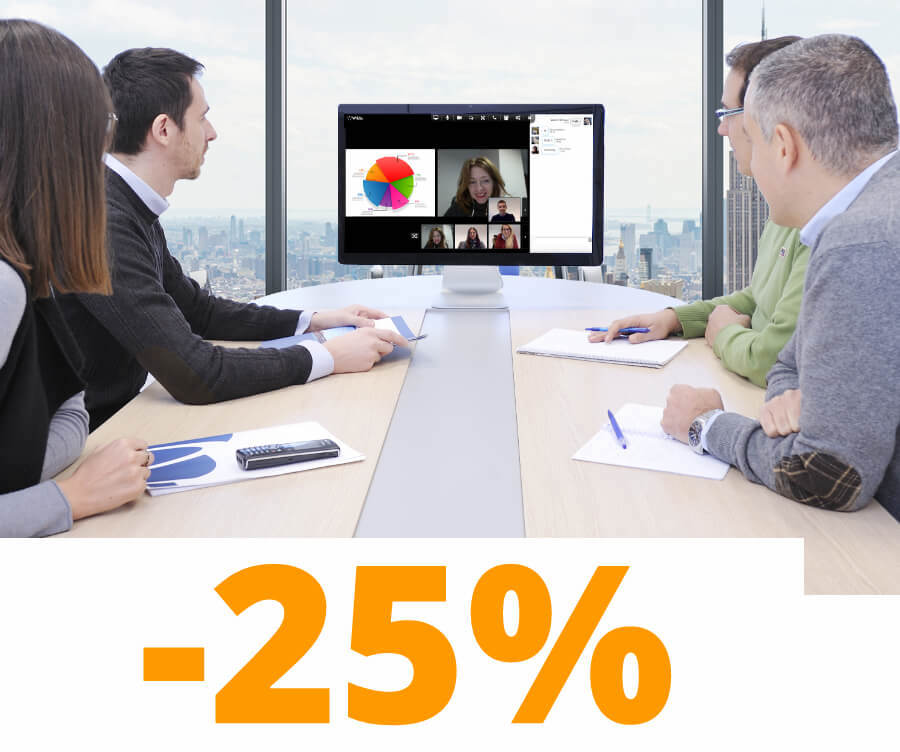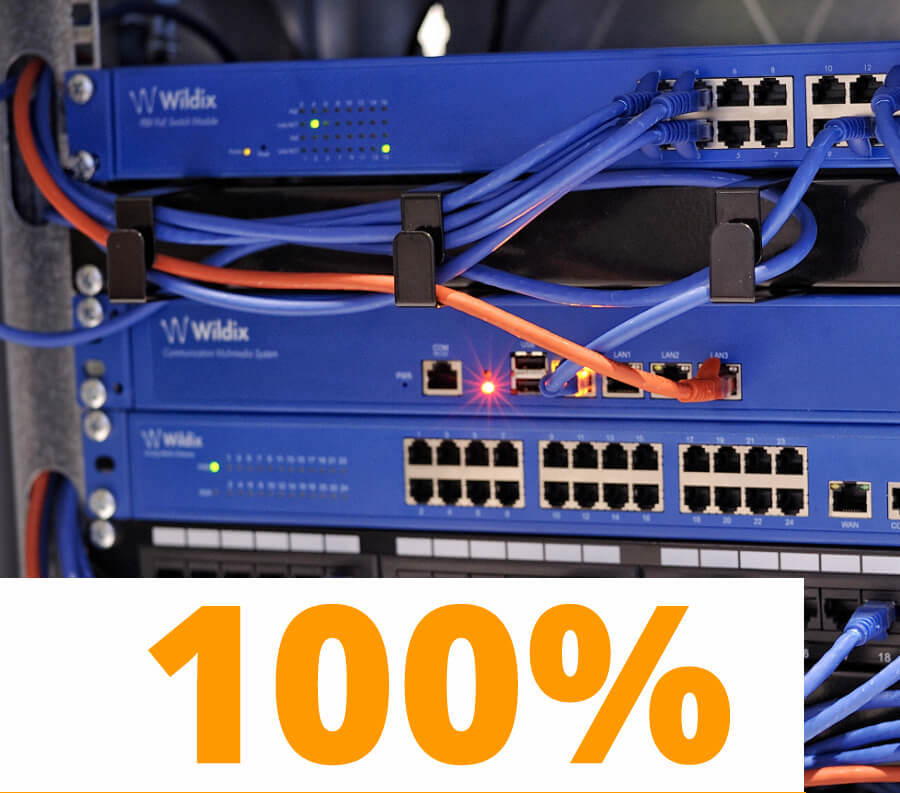 100%

security with no further applications
Traditional PBXs and UC&Cs require
 

the addition of SBC and VPN

 

infrastructures

 

to protect your system from cyber attacks and external viruses 

but are

 

not included in traditional PBX packages

 

you purchase.
They require
 

constant maintenance

 

and attention, otherwise, your data is in danger. You will end up spending more while still exposing yourself to high risk – a failure to update these infrastructures

 

can bring you million dollar damage.
Would you feel safe knowing you are buying a PBX that needs additional, expensive applications to be safe?
Your PBX must be inherently safe without needing additional infrastructures. 
Wildix is
 

secure-by-design:

 

it does not need SBCS or VPNS:

 

voice and data are ALWAYS protected

 

because it is created with a native encryption system.
Ready-to-Use Integrations