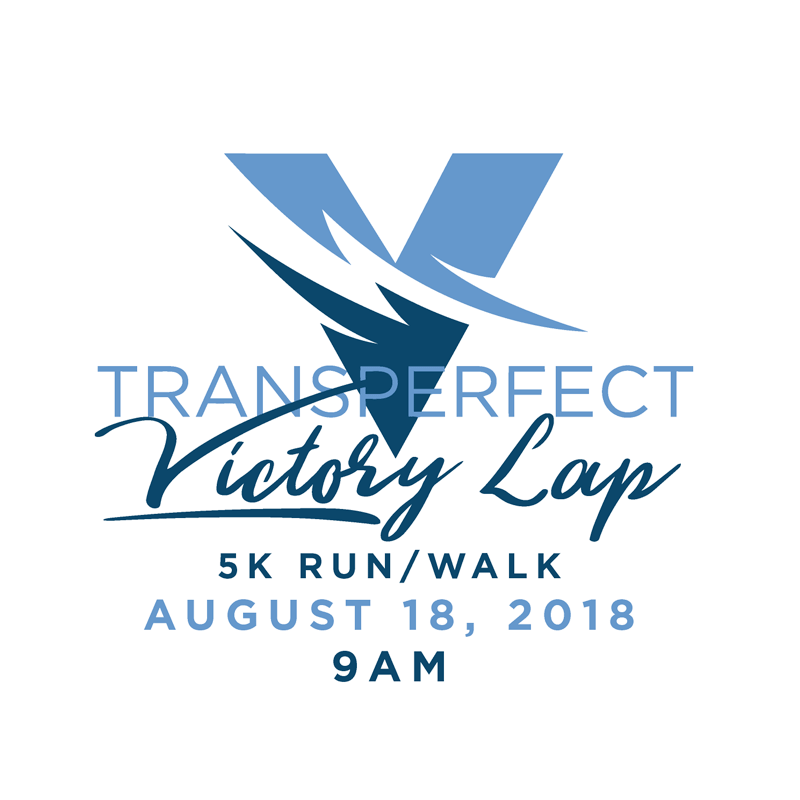 New York, NY, August 9th 2018 – TransPerfect is proud to announce that FORITAS is sponsoring the TransPerfect Victory Lap 5K benefiting the V Foundation for Cancer Research.
This event, taking place August 18 in New York City's gorgeous Riverside Park, will feature a USATF certified course and a post-race celebration with food, beverages, and live music. All proceeds from the event will go directly towards funding life-saving cancer research.
We'd love to see you at the event! To register as a runner, donate to the cause, or simply learn more, please visit the event website at TransPerfect Victory Lap
TransPerfect is committed to knocking out cancer through supporting the V Foundation and its initiatives. Each year, we host a fundraiser selling TransPerfect athletic shirts to employees. Total proceeds go directly to the V Foundation, and all employees who purchase a shirt are encouraged to be a part of the company video showing our support for the cause.
Since 2015, TransPerfect has raised over $400,000 for the V Foundation for Cancer Research. Over 1,500 employees from around the world have personally donated to the cause.
About TransPerfect
TransPerfect is the world's largest provider of language services and technology solutions for global business. From offices in over 90 cities on six continents, TransPerfect offers a full range of services in 170+ languages to clients worldwide. More than 4,000 global organizations employ TransPerfect's GlobalLink® Product Suite to simplify management of multilingual content. With an unparalleled commitment to quality and client service, TransPerfect is fully ISO 9001 and ISO 17100 certified. TransPerfect has global headquarters in New York, with regional headquarters in London and Hong Kong. For more information, please visit our website at www.transperfect.com.
About Foritas
Foritas, Inc. specializes in voice and data communications for business enterprises. Our technology partners include Vertical Communications, Intermedia Communications, Zyxel and Spectrum. Together with these strategic partners, we enhance the communications of single and multi-site enterprises in New York and throughout the USA.